We were helping my mother-in-law out at her late mother's house a few weeks ago installing light fixtures and such and I spotted one of these: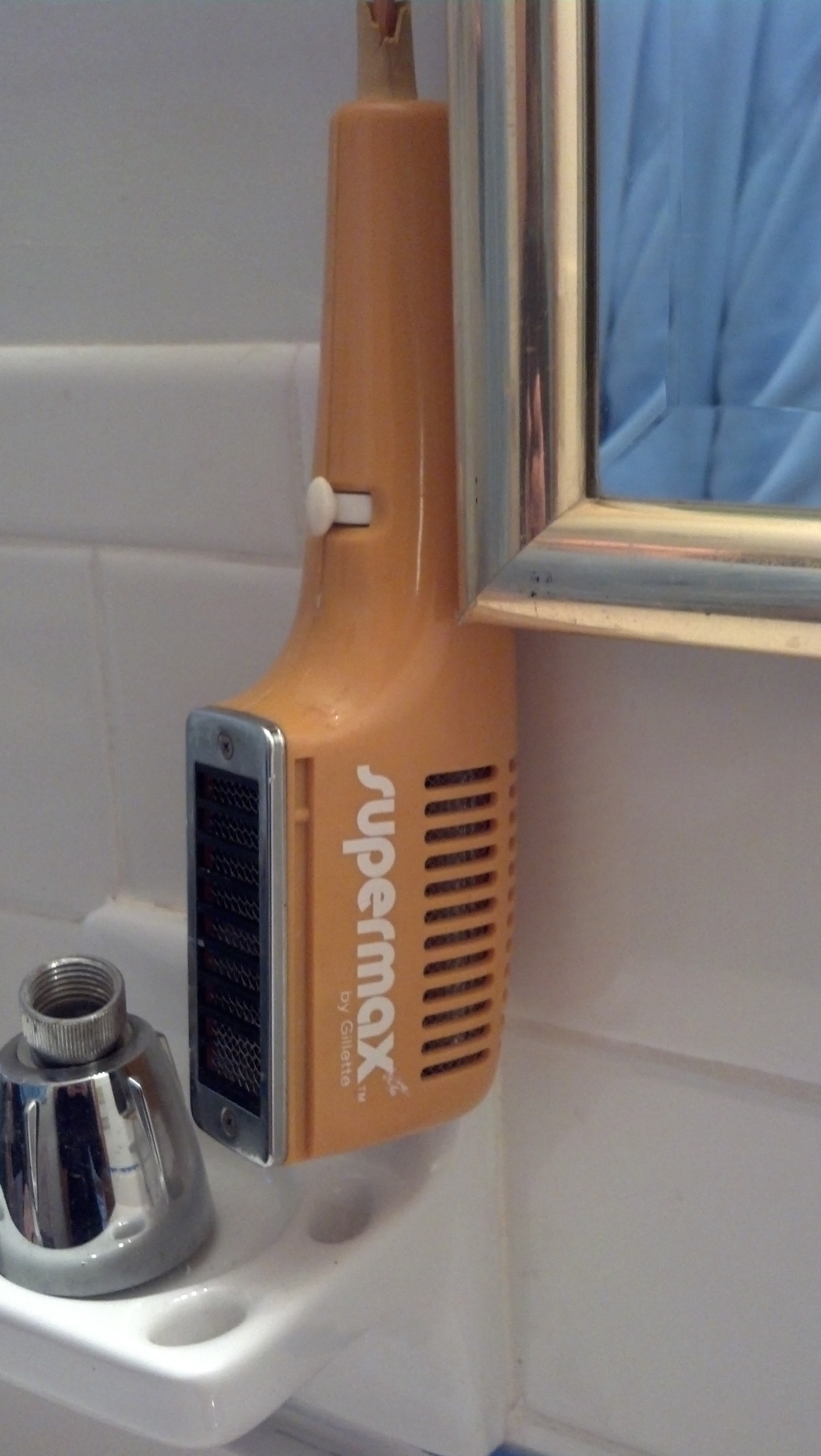 It's a Supermax hairdryer by Gillette from the 1970′s and the second I saw it, it brought back vivid memories of my parents' master bathroom!  The bright orange color instantly reminded me of my mom blowing drying her hair and putting on makeup.  I then remembered the smell of my mom's perfume that she would wear whenever her and my dad would go out for the evening.  I would inhale the scent when she would hug and kiss me goodbye before leaving us with the babysitter.  The smell of it always seemed so comforting.
It's amazing the memories that can be triggered by the sight, smell, or sound of something.  Our senses are so powerful and I think we take them for granted since they are constantly in use.  This makes me wonder what other memories and feelings are locked inside the intricate vastness of my brain and what could possibly trigger them to come to the forefront of my mind.