Happy Hump Day!  Here's a few thankful tidbits for you today:
I'm thankful my little preemies born almost 2 months early are happy and healthy and turned 1 on Sunday!  We are truly blessed to have them in our lives!
I'm thankful my mom was able to come from Texas to help celebrate the boys' first birthday!
I'm grateful for my mom, mother-in-law, and many other family members who helped throw an amazing first birthday party for my little guys!
I'm thankful for all of our friends and family who helped us celebrate the first of hopefully many happy birthdays!
I'm so thankful for all of the love and support we've had over the past year.  We made it to 1!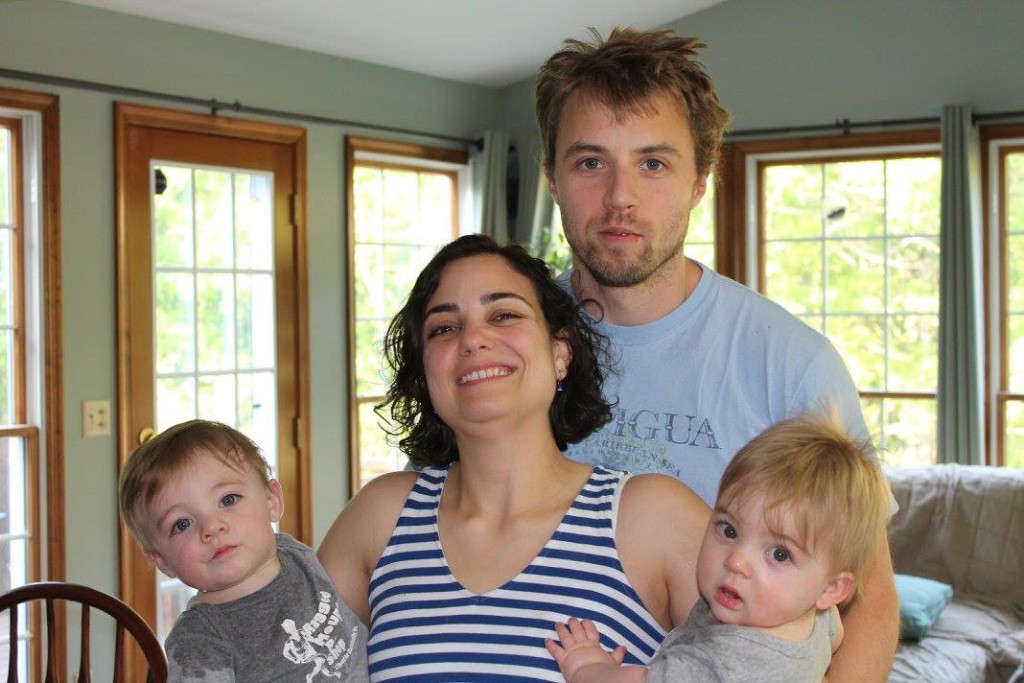 Good morning and what a thankful Thursday this is!
I'm thankful for a wonderful weekend spent with friends and family!  We got to see our niece win a soccer game on Saturday morning and visit with family.  Then that afternoon, we visited friends and met their new baby!  Sunday was spent on the lawn at Pippin Hill Farm & Vineyards with fun friends and cute babies sipping wine and making onesies!  I have many amazing people in my life!
I'm thankful for a husband who puts aloe on my back every day after getting a sunburn from the above mentioned winery lawn sitting!
I'm grateful that I have a wonderful husband who is also an involved father and has daddy-son days occasionally so I can get out and have a break (like today when I am getting my hair cut!).
I'm thankful for the rain we've had this week.  It may be a pain but we need it and it washes all that pollen away.
I'm grateful for my work friend who was so nice to bring me an Apricot flavored seltzer water this morning for me to try (in case you don't know, I'm addicted to seltzer water!).
Happy day friends!
My thankful posts are all over the place, but I guess that's a consequence of being a twin mom.  I'm just grateful I'm able to find time to be grateful! 😉  Here are a few of my thankful thoughts for today:
I'm grateful that another good friend had her baby and that everyone is happy and healthy.
I'm thankful for my job and place of business.  I am so lucky to work somewhere that gave me a 6 month maternity leave, allowed me to come back part time at 30 hours a week in order to keep my benefits but also spend more time with my boys, and lets me work a flexible schedule.  There needs to be more companies and organizations that follow their lead when it comes to being family friend and having a work-life balance.
I'm thankful for a wonderful Easter filled with family and friends who were able to come to our house on Sunday to join us for brunch.
I'm grateful for spring!  The boys and I have been going on lots of walks and runs and getting our Vitamin D after a long and cold winter.
I'm thankful for my sweet boys who do so well when we take them places and introduce them to new things outside of their regular routine.  Carter and Morgan went to the farmer's market and then ran errands with Ben and I all day on Saturday and they did so well!
Love you friends!
That's me…I'm happy and grateful today!
I'm so thankful that several of my friends have recently had healthy little babies with no complications!  And I'm so grateful that we have all these wonderful little people joining our world!
I'm thankful for a mommy's night out with my bestie and SIL, Sarah!  We went to the Tin Whistle Irish Pub on Friday and enjoyed good beer from Three Notch'd Brewing Company, great Irish food, awesome Irish music, and amazing homemade desserts!  It was so nice to have a date with one of my best friends and chat without babies interrupting us!
I'm grateful for all the other moms out there who have been so helpful to me in this first year of motherhood.  I will never be able to express how thankful I am for all of their advice, support, friendship, and love.
I'm thankful for good nights when my boys sleep well all night and go to bed without a fight!
Lastly, I'm thankful for my husband Ben who is so good with our boys!  Seeing them smile when they see him makes my heart happy!
Love to all!
Happy Tuesday friends!  It feels like I'm always in a hurry these days, but here's a quick list of gratitude to keep me mindful!
I'm thankful for a healthy heart, strong legs, and a nice day that allowed Ben and I to run the Charlottesville Ten Miler on Saturday.  We each got personal records for the distance and ran the whole time despite a lack of training due to cold weather, snow, illnesses, and overwhelming parenting duties!
I'm thankful to my mother-in-law for everything she does for us.  She got up early on her day off and watched the boys so Ben and I could run the race Saturday.  She rocks!
I'm thankful for my 3 men!  The other day I was thinking that it finally feels like I have a family!  I've been missing this feeling since I went away to college and I finally feel complete again.
I'm thankful for warm weather and sunny skies!  My 3 men and I have been going on lots of walks outside now that spring is upon us!  I hope to instill a love of the outdoors in my children so we're getting out as much as possible!
I'm grateful for spring and summer!  There are so many fun things planned in the next few months, I can hardly contain myself!
Happy day friends!
Hi friends,
I'm super busy but here's a quick list of gratitude:
I'm thankful neither of my boys caught either of the stomach bugs I've had in the last month.
I'm thankful for the health of my family and myself.  There have been a few deaths among my circles recently and it makes me realize how grateful I am that we are doing well right now.
I'm grateful for spring and warm weather!  We have had a few warm days in the past week, including one with a temperature of 82 degrees!  I've been able to get out for walks and runs the past 3 days!  It was a long winter but I think warm weather is here to stay a while!
I'm thankful that my Morgie got a clean bill of health from the pediatric urologist at his post-op follow-up visit on Monday.
I'm thankful for our physical therapist and the great strides she's helped my boys make over the past few months.
Happy day!
Kind of a long title for a post, I know!
I recently discovered that an individual out there maintains a genealogical website about members of a branch of my family tree.  I've always been interested in genealogy so the website alone intrigued me.  However, I discovered that within his website, he was linking to a term paper I wrote my freshman year of college about my relative, Edward F. Mitchusson, who fought and died at the Alamo.
I had created a professional website a while back, leslieelsaifi.com, and linked to my term paper mostly as a way of being able to reference the document whenever I wanted and have a backup copy in the cloud.  I had no clue anyone else even knew it was out there, let alone linked to it!
It's pretty cool that research I did almost 13 years ago is getting shared with others around the web!
Today I've got made thanks for the following:
I'm thankful that both boys slept all night because all 3 of us really needed it with fighting these colds!
I'm thankful we got through the time change this weekend without any major sleep issues.
I'm thankful for celebrations coming up…lots of fun baby showers and my boys' first birthday party!
I'm thankful for a fun weekend that included brunch with my husband at World of Beer (awesome breakfast tacos) followed by the movie Chappie.  Then I got to meet awesome friends for dinner and drinks at Timberwood Grill for Collin's birthday followed by cake and beer at his house.  Timberwood had Three Notch'd Brewery's new Biggie S'mores Imperial Stout that I've been wanting to try!  And to top it off, we took the boys to brunch at Fellini's (they have a Make Your Own Bloody Mary Bar) with our awesome pals, Robert and Crystal, followed by a sunny, warm stroll on the Downtown Mall!
I'm grateful for my husband!  I love him so much and the older the boys get, the better partners in parenting we are becoming!
Happy day friends!