And by "Winter Is Coming", I'm not just referring to one of my favorite shows, Game of Thrones, which I am really excited to see the third season of beginning in March.
Today is the last full day of summer and tomorrow is the Autumnal Equinox, or official beginning of fall.  And as fall leads to winter, I started thinking about my first winter here in Virginia.  It was my first real winter and my first real snow storm I had experienced.  We received 6 inches of snow in Charlottesville in early 2006 and the next day, I was like a kid on Christmas.  I headed outside with my camera to view the landscape covered in white powdery snow.  I think it was pretty obvious to others that I'd grown up someplace far away that never experiences such phenomenon.
I wanted to showcase one of my favorite photos from that day.  I lived in an apartment complex that had a lake, really a large pond, that often provided a sanctuary to local ducks, geese, and swans.  The reflection coming from the sun on the water as the geese basked in the sunlight after a long night of cold and cloudy snow really lets you feel the calm after the storm.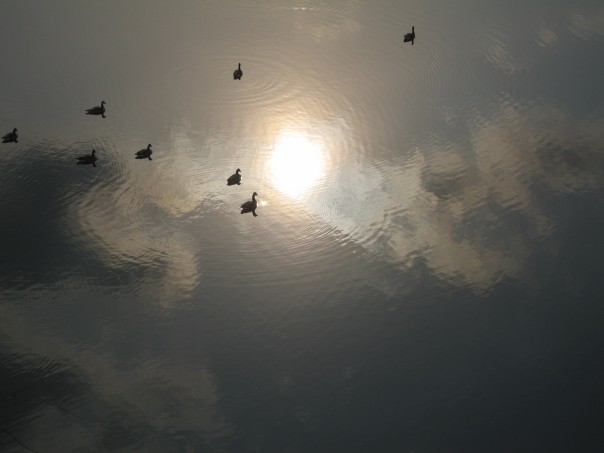 I'm hoping we get some snow this winter, especially after the uneventful winter we had last season.  I'm not a huge fan of winter time, but if it's going to be cold and dark and dreary, I'd rather had some beautiful snow to go with it.  After all, when everything's white, the world looks a little bit brighter!